14 Best Productivity Apps That Are Essential
In this day and age, we have to be as productive as possible if we want the best results. Thanks to technology, we can better stay in touch with our businesses and our personal lives. There are many different tools and apps that can increase your productivity. Here we have listed the top 14 best productivity apps for you below.
Best productivity apps

This app is a beautiful and well-designed note taking app. Bear is available for iPhone and Mac. It syncs with multiple devices and does exactly what you would expect from it. You can add tags to notes and organize them in an efficient way. Also exporting and managing your data is possible with this tool unlike similar tools like Evernote.

This app lets you plan tasks that you want to complete in a day. It is one of the easiest ways to help you slowly form good habits and break out of bad habits. The free version gets you started with 3 habits, however opting to the paid version allows adding as many as you like.

Depending on your profession, writing may be the most important thing you have to do on a daily basis. This app by flow state is so clever that it's almost evil. You set a timer to start writing and if you don't finish writing what you need before the timer runs out you will lose all your work!

This is one of the best productivity apps for team collaboration. No matter the size of the company communication will always be super important. You have to ensure that you are available to your team all the time. Slack will make effective communication easy for you. It will help you to manage your messages, you can easily use different platforms for communication and you can edit messages to remove mistakes

Grammarly is by far the best productivity app in terms of grammar checking. This is one tool that is essential for anyone who writes anything. In business or at work, there are many different documents that you may have to type. In the professional world, errors can cost you a great deal. When we rush things, we may miss grammatical errors or the other mistakes that are in the documents. Grammarly is your perfect writing companion, and will always be there to proofread spelling errors and typos.

Just like a business, running a family is not easy. You have to manage different events, and if you are a working parent, it might get tough for you. Calroo will provide you the perfect solution. It is the calendar app that will help you manage all events, meetings, and occasions.

No printer or scanner nearby? no problem. This lovely application that will turn your phone into a scanner. In case you do not have a scanner near you and you have to mail some important documents, simply click the picture of the documents with Genius scan and the image will be converted into the scanned format. You can easily save and mail the files to anyone you want.

If you find you are taking multiple meetings in a day, it slowly becomes impossible to have all of them in your office. Skype is not only a connectivity app, it can also help you to manage the conference and meetings online. With all the clients you can start the group video chat and present all the information online. It will provide you the chance to even manage all the meetings from your home or while you are traveling.

Whether you have a small business or a huge enterprise there are several emails inboxes that you have to manage on daily basis. It often gets tough when the junk mail is mixed with the important emails. With the Inbox by Gmail, you will not have to deal with this issue anymore. All your important emails will stay at the top and you will not have to manage anything.

Preparation for the meeting can be hard when you have to memorize every detail. You may have to contact every client to remind them of meetings but it can get tough when you have several meetings on the same day and there is excessive data to deal with. Accompany will do everything for you. It will analyze all your contacts according to their biographic data and will manage them according to the meetings groups that you have.

Managing files is the toughest job that you have to deal with in the office. You have to assure that all the files that you have to share with the clients and employees are separately managed. To make the procedure easy for you File Managment has been developed. This file management app will help you manage all the files you have and it will allow you to access and edit them from anywhere.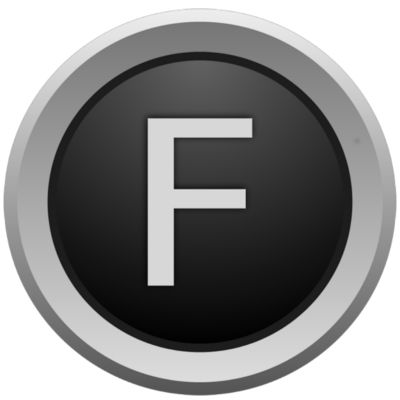 If you are the writer for the office there are many documents that you will have to type. The worst situation arises when you have to manage all the documents by the given deadline. The FocusWriter will help you manage all the writing tasks. It has special grammar and spelling checker to assure that all the mistakes will be removed. There is time manager to assure that you will not miss deadlines.

It is a useful mobile and website app that will take away all the pain of management and scheduling of events and meetings. It is the app that is essential if you manage anything as it allows you to ensure everything is complete on time. There are several features that will help you to manage everything effectively and the app is updated on regular basis with better services and management tools.

When we have a busy schedule it becomes hard to keep the track of time. If you want to know where your time goes RescueTime is the app that you should have. It will keep track of your time and will show you that what you have done during the day. If you think that you have wasted your time the app will help you manage everything so you will be more productive.